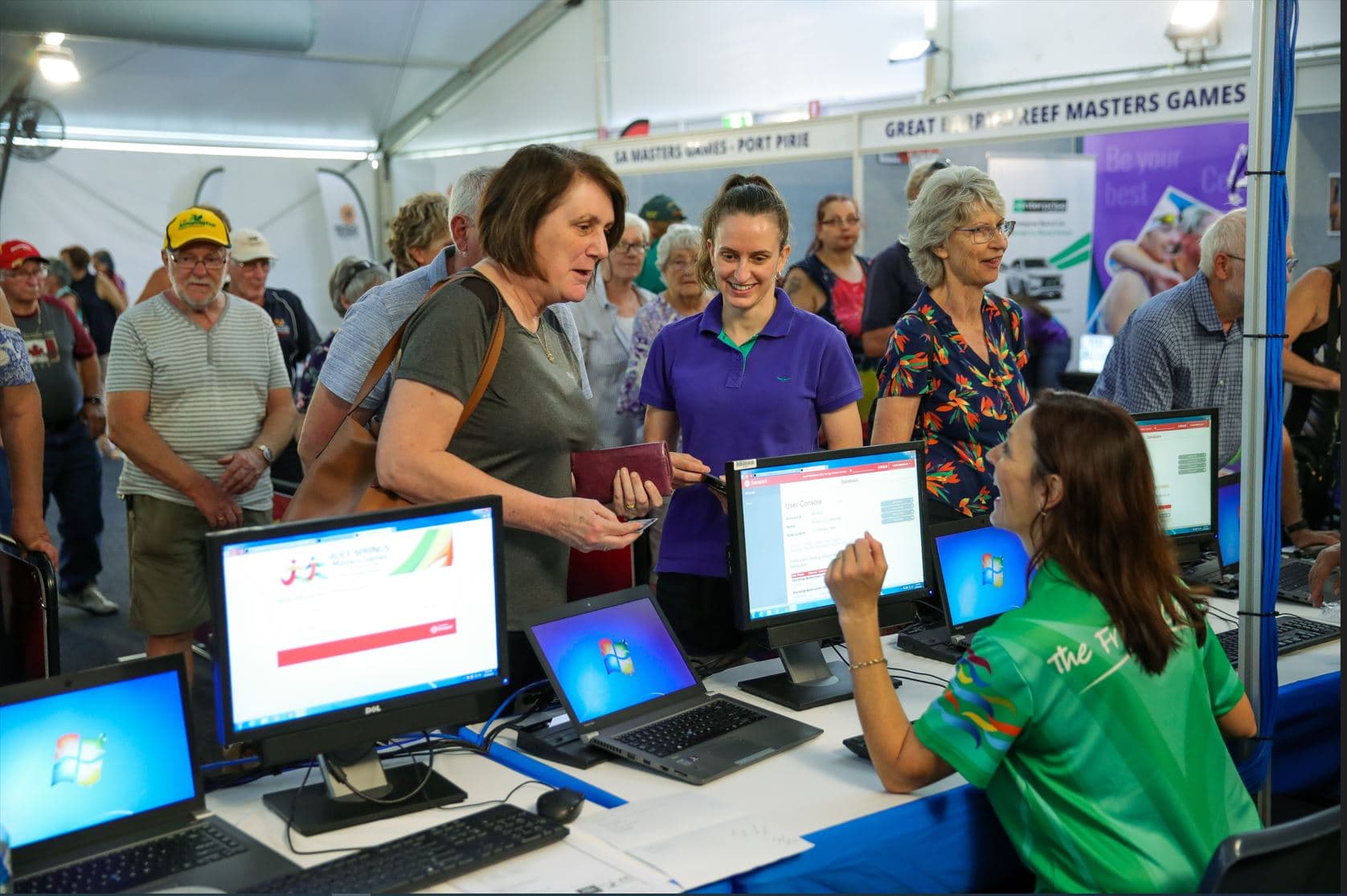 ASMG 2024 is coming! Whether playing to stay fit, to have fun or quite simply to win, it is the bucket list event of a lifetime!
We can't deliver this incredible event without you, though - our wonderful volunteers. Volunteering is a great way to meet new people from all walks of life and you'll have fun while giving back to the community.
Join the "pit crew" and be part of the 700 + strong team of volunteers that will make it happen.
Our volunteers are divided into three categories – the Sports Volunteers, Operations Volunteers and Sports Medicine.
Sports Volunteers assist in delivering and officiating of a high- quality sporting competition in all sports.
Operations Volunteers deliver games service roles that ensure the smooth running of the event.
Sports Medicine Volunteers are accredited sports medicine practitioners that work at sports venues or the Sports Medicine Clinic at Traeger Park.
Volunteers can be people from age 16 years (parental permission will be required) and over. For many of the volunteer tasks, specific training will be provided.
Applications will open closer to the event, keep an eye on our socials or subscribe to our newsletter to keep up to date with developments.
We need people with skills in:
Administration and Office experience
Communication
Computers and IT
Labouring
Maintenance
Media and Marketing
Trades
Transport
Sports volunteers with umpiring and refereeing qualifications relevant to your sport
A passion for helping out your community
Be willing to assist sports where required – this might be helping to keep score, help in the canteen or cook a bbq
Be at least 18 years of age
Be available for a minimum of four volunteer shifts during the Games period
Be available to attend training as required and collect your uniform and accreditation pass
Agree to ASMG 2024 Volunteer terms and conditions
Ability to cover your own travel and accommodation costs (where applicable)
Most of all we want those with a passion for Alice Springs and the Alice Springs Masters Games!
Each member of the Volunteer Workforce will be issued a uniform according to the role they are actioning at the Event. The uniform will consist of a polo shirt and cap.