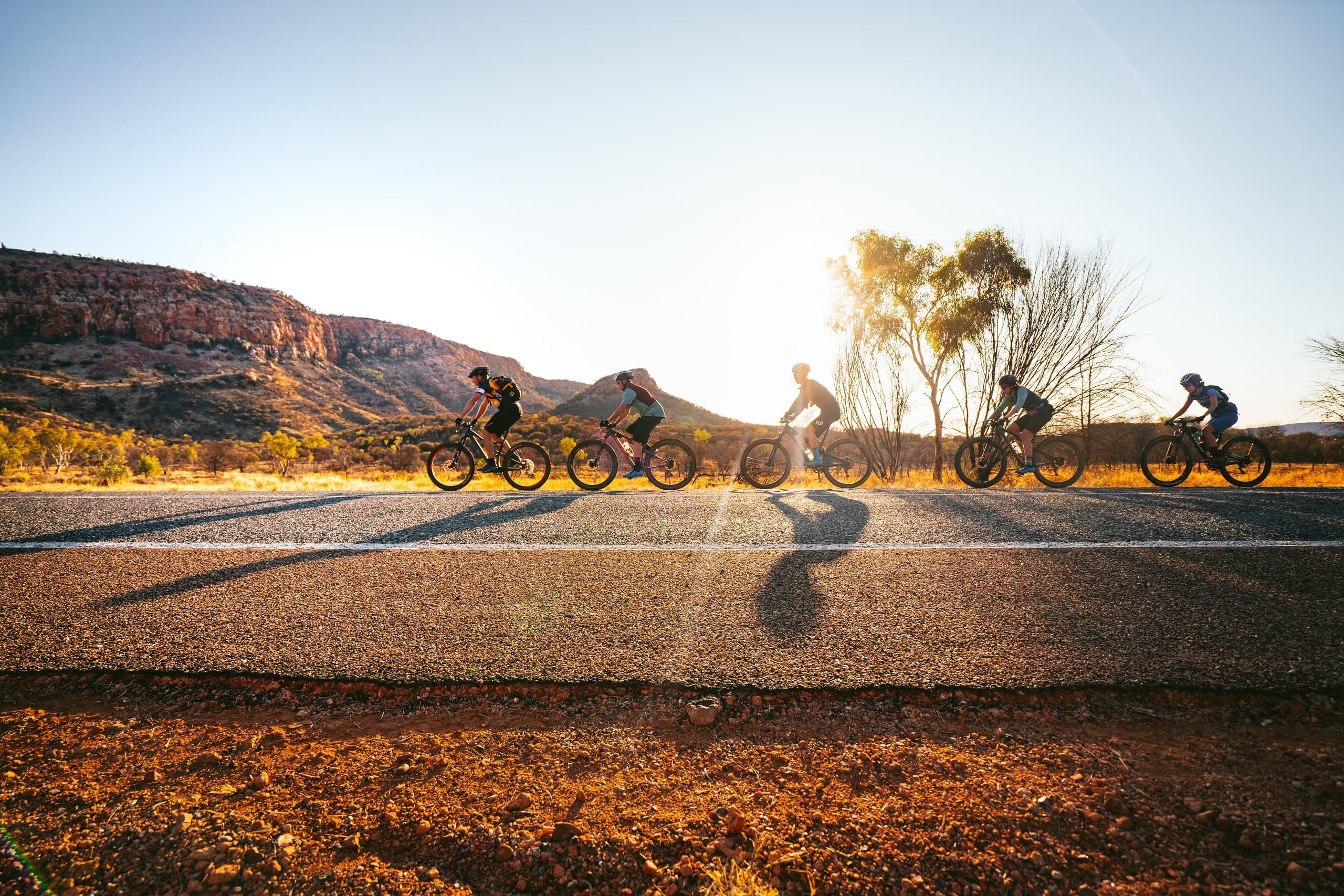 The Games with Heart returns
Whether you are a weekend warrior or at the top of your game, the Alice Springs Masters Games (ASMG) is a must-do on the national sporting calendar!
The ASMG is Australia's first and longest-running Masters Games, and are open to anyone with a love of sports who meets the age criteria, which for most sports is 30 years and above.
Immerse yourself in sport, connect with other competitors and discover all the incredible experiences that the heart of Australia has to offer.
Head to the Red Centre in 2024 and experience the Games with heart! Set in the heart of Australia against the stunning MacDonnell Ranges, it's easy to see why competitors from across the country keep coming back to the ASMG. The 2024 Sports program will include a range of options, meaning that there's something for everyone!
Incredible Sporting Venues
The Alice Springs Masters Games venues are all within close proximity, and most are just a few minutes' drive of each other. As you drive between venues, take in the breathtaking landscapes that surround the township of Alice Springs.
As the final whistle blows each day, play time kicks off! The Games are renowned for a buzzing social scene and the camaraderie of the Alice Springs Masters Games crew is like nothing you've ever experienced. Whether you are catching up with old friends or meeting new ones, there's no better place to do it!
Stunning landscapes, unique Aboriginal culture, and a fascinating pioneering history create a diverse and exhilarating destination to explore. Located in the heart of Australia, Alice Springs is famous for its vibrant arts and culture scene and its natural wonders including the majestic MacDonnell Ranges that surround the town.