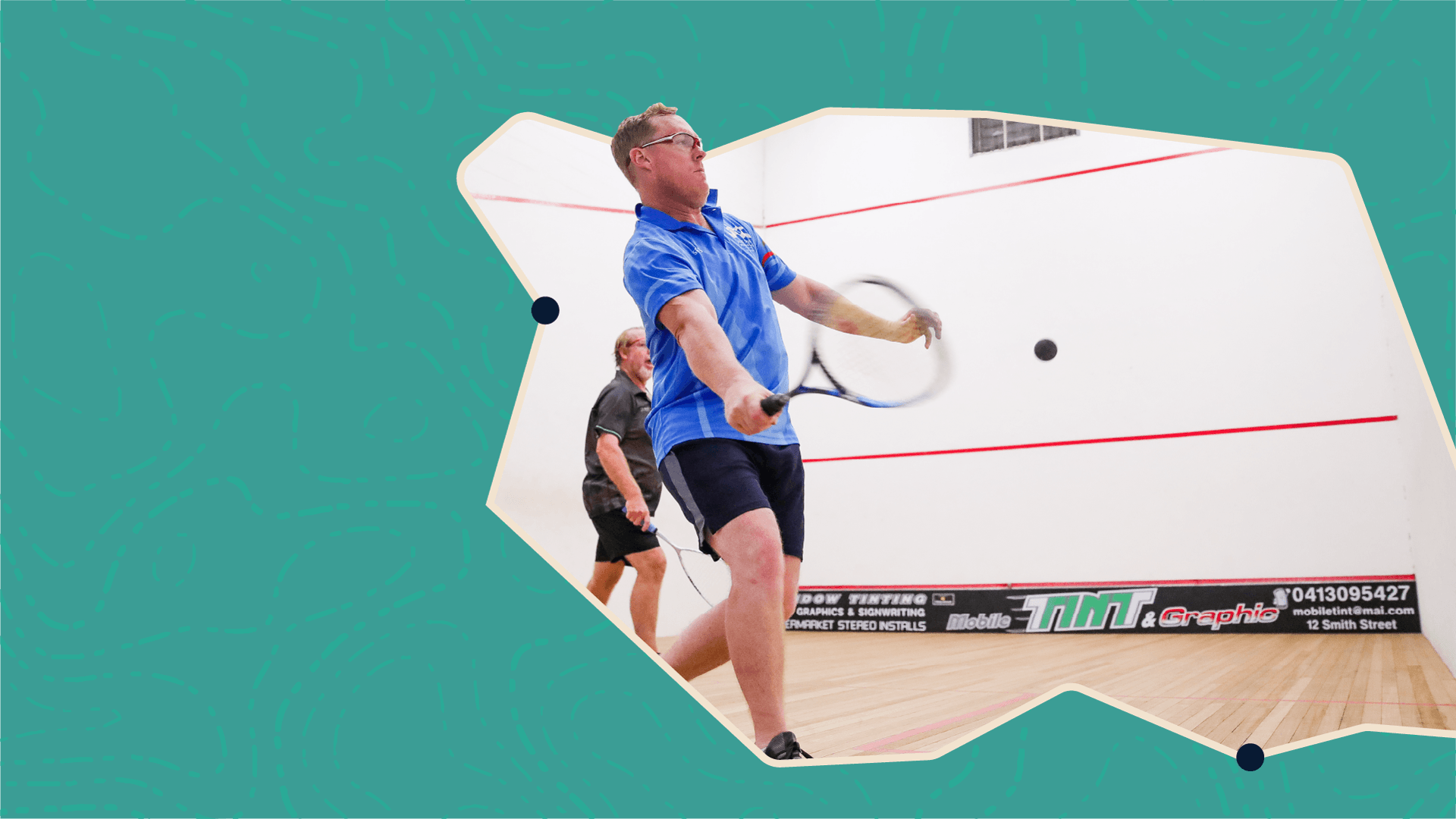 Overview
It's fast. It's furious. It's brutal. Squash is a racket sport played on a four-walled court. Competitors use speed, agility and lightning quick reflexes to outmanoeuvre their opponents, especially as that little rubber ball can travel as fast as 270 km/hour. As well as being physically fit, competitors also have to be as shrewd as a chess player, weighing up shot options, the position of an opponent and more in a fraction of a second.
Games Entry Fee
This is a once off fee regardless of how many sports you participate in.
Early Bird Entry Fee: $80 (available until 31 December 2023)
Standard Entry Fee: $99
Sport Entry Fee
$30 singles
$20 per doubles comp
Individual Age Male Doubles Female Doubles Mixed Doubles Where insufficient competitors are available within an age division or competition type the coordinator reserves the right to combine age groups into one round robin and to allow male/male or female/female in Mixed Doubles teams to ensure all competitors receive games.
More information on the competition and associated social events will be added closer to the Games.
Age determined as of 31 December 2024.
Singles, doubles, mixed doubles
Number of Participant Requirements
Minimum number of participants required to conduct competition: 30 participants (maximum 200)
Address: Get Physical, 13 Gap Road, NT
Alice Springs Squash Association
Sports coordinator: Randle Walker and Corey Robertson