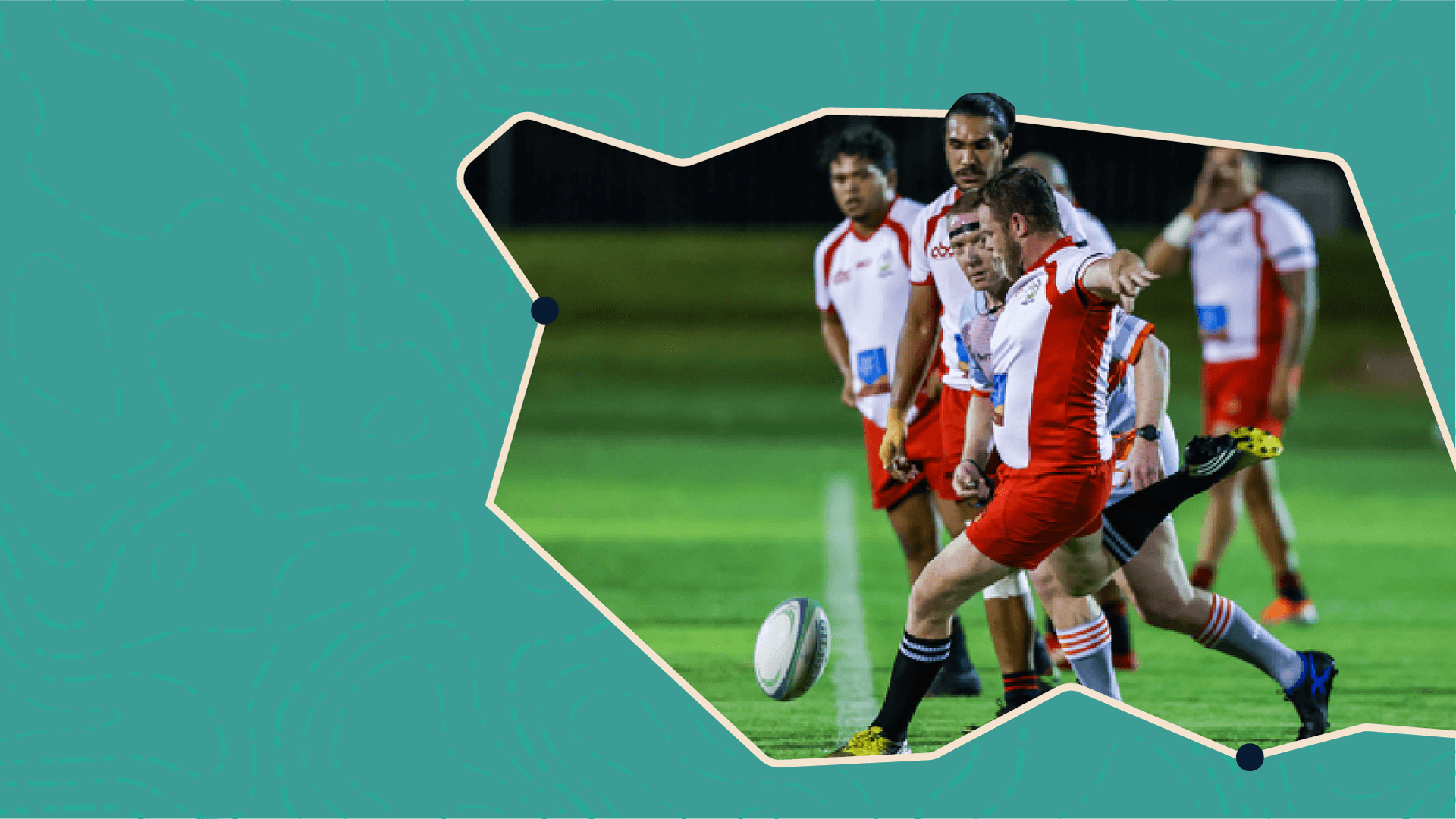 Overview
Born from rugged determination and camaraderie, Rugby Union is a thrilling spectacle of strategy, strength, and stamina, uniting fans in a shared love for the game. Two teams of 10 players each collide on the pitch, battling to carry or kick an oval-shaped ball across the opponent's try line. It's a game of relentless tackles, strategic kicks, and lightning-fast passes. The scrum and lineout add a unique dimension, showcasing teamwork and skill.
Games Entry Fee
This is a once off fee regardless of how many sports you participate in.
Early Bird Entry Fee: $80 (available until 31 December 2023)
Standard Entry Fee: $99
Sport Entry Fee
$50 per person
Must have 12 players registered within the team. All players must turn 35 or older in year of competition.
More information on the competition and associated social events will be added closer to the Games.
Age determined as of 31 December 2024.
Number of Participant Requirements
Minimum number of participants required to conduct competition: 60 participants (maximum 240)
Address: Jim McConville Oval, 58 Milner Rd, NT
Northern Territory Rugby Union
Sports coordinator: Leanne Bennett
Email: leanne.bennett@ntrugby.com.au