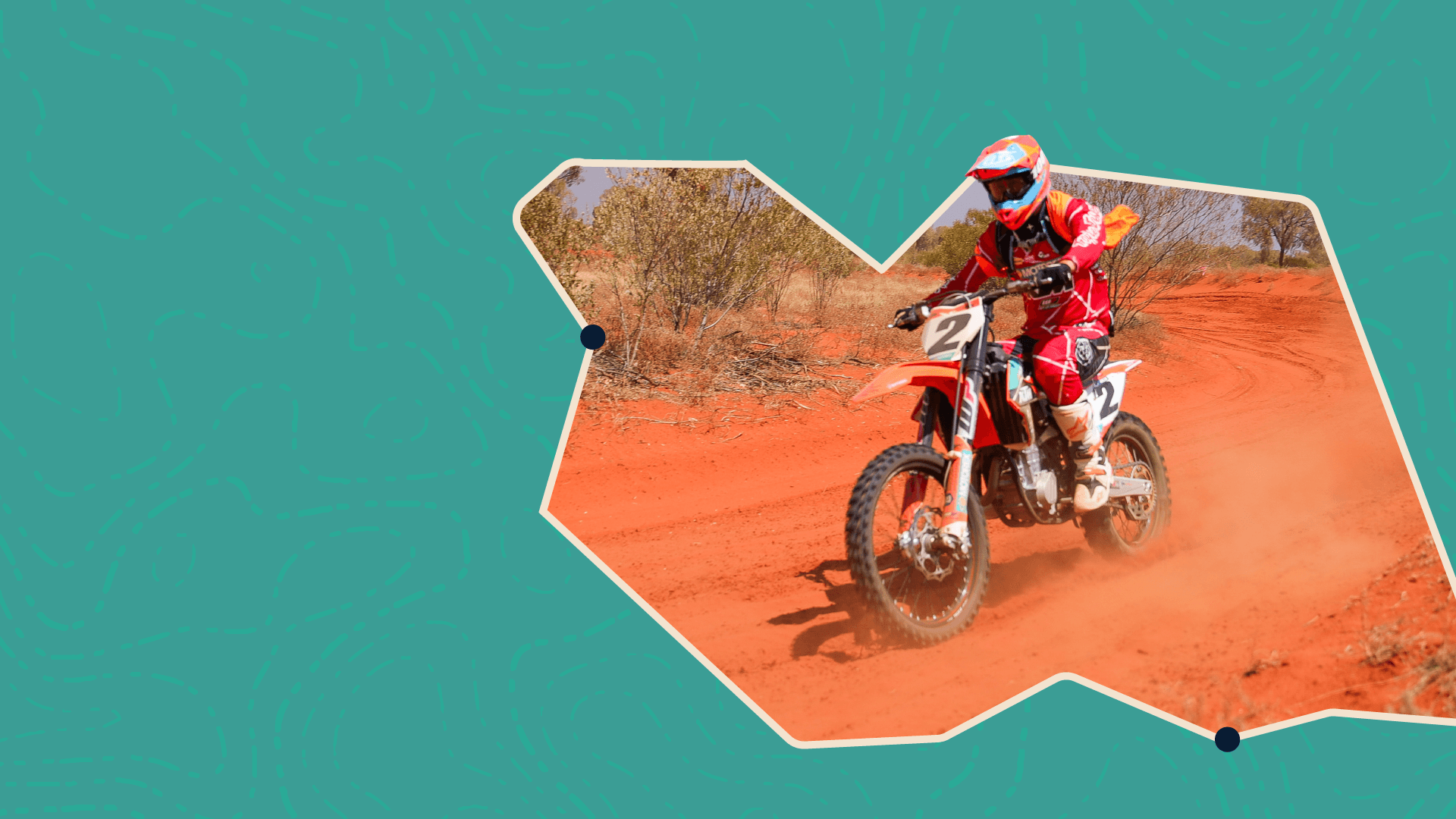 Overview
Get revved up for motorcycle action as entrants turn the ignition on superhuman stamina, skill and unflinching focus. Set against the stunning desert landscape of the Red Centre, watch riders give their all as they bounce over red dirt, avoid obstacles and show off high-level racing techniques in this gruelling test of rider and machine.
Games Entry Fee
This is a once off fee regardless of how many sports you participate in.
Early Bird Entry Fee: $80 (available until 31 December 2023)
Standard Entry Fee: $99
Sport Entry Fee
$80 per person
Must abide by Motorcycling Australia's General Competition Rules
More information on the competition and associated social events will be added closer to the Games.
Age determined as of 31 December 2024.
2 Stroke 30-39, 40-49, 50-59, 60+
4 Stroke 30-39, 40-49, 50-59, 60+
Number of Participant Requirements
Minimum number of participants required to conduct competition: 4 participants (maximum 100)
Address: Alice Springs Motorcycle Club, Butler Road and Off Road Club, Maryvale Rd, NT
Alice Springs Motorcycle Club
Sports coordinator: Janice Campbell
Email: janice.campbell1@bigpond.com