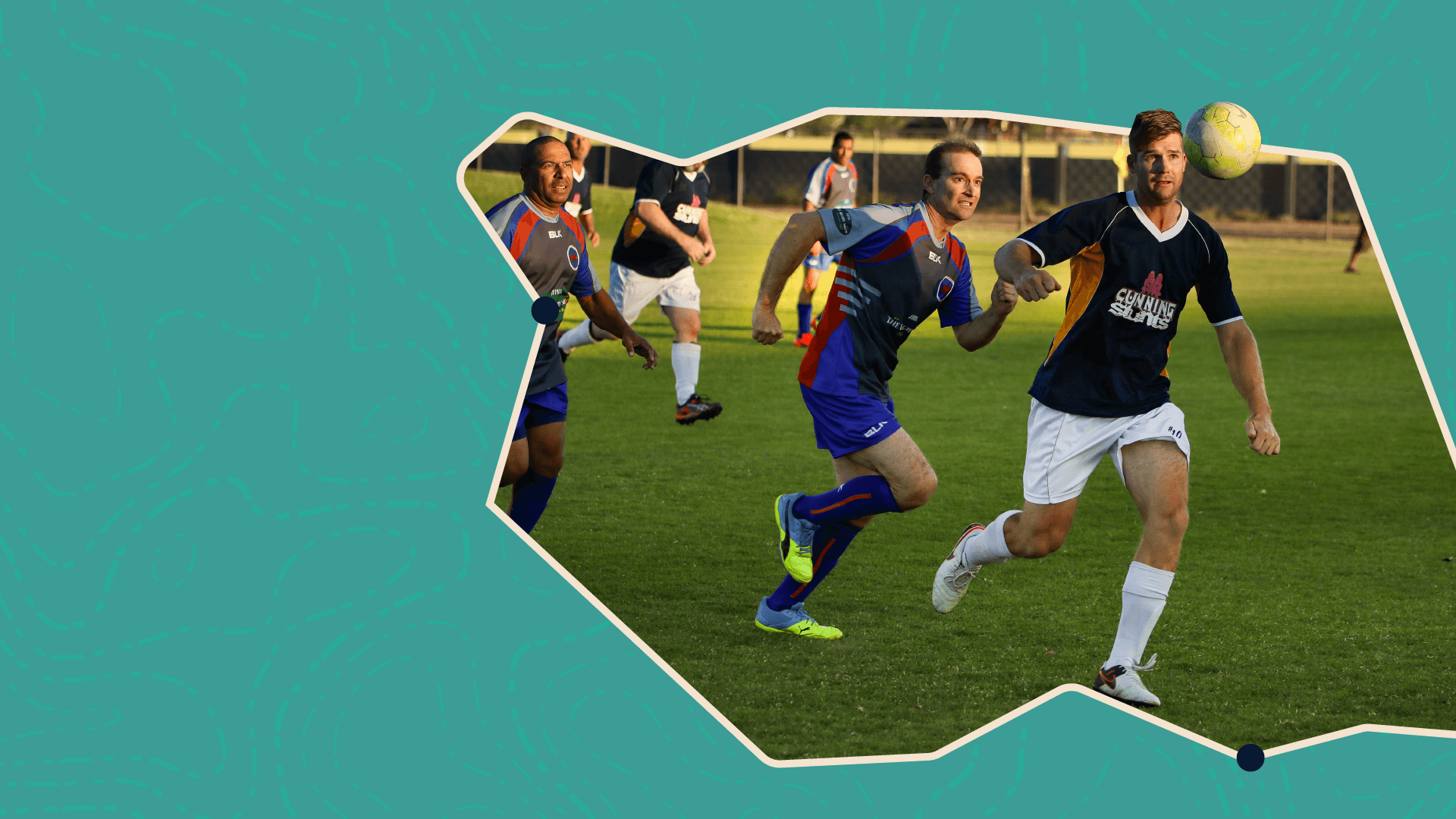 Overview
Passionate football fans will marvel at the spectacle and grace of teams competing at the Alice Springs Masters Games in 2024. The beautiful game is simple, exciting and as one of the world's most popular sports shares a universal culture which transcends barriers to competition. The skill at which players and teams work the ball, strategise and flow as one can be a marvel to watch.
Games Entry Fee
This is a once off fee regardless of how many sports you participate in.
Early Bird Entry Fee: $80 (available until 31 December 2023)
Standard Entry Fee: $99
Sport Entry Fee
$75 per person
Must have at least 7 players
More information on the competition and associated social events will be added closer to the Games.
Age determined as of 31 December 2024.
55+ M & F (may offer mixed dependant on numbers)
Number of Participant Requirements
Minimum number of participants to conduct competition: 40 participants
Address: Ross Park Football Oval, 30-32 Undoolya Road, NT
Football Northern Territory
Sports coordinator: Albert Krause & Paula Da Costa
Email: albert.krause@footballnt.com.au