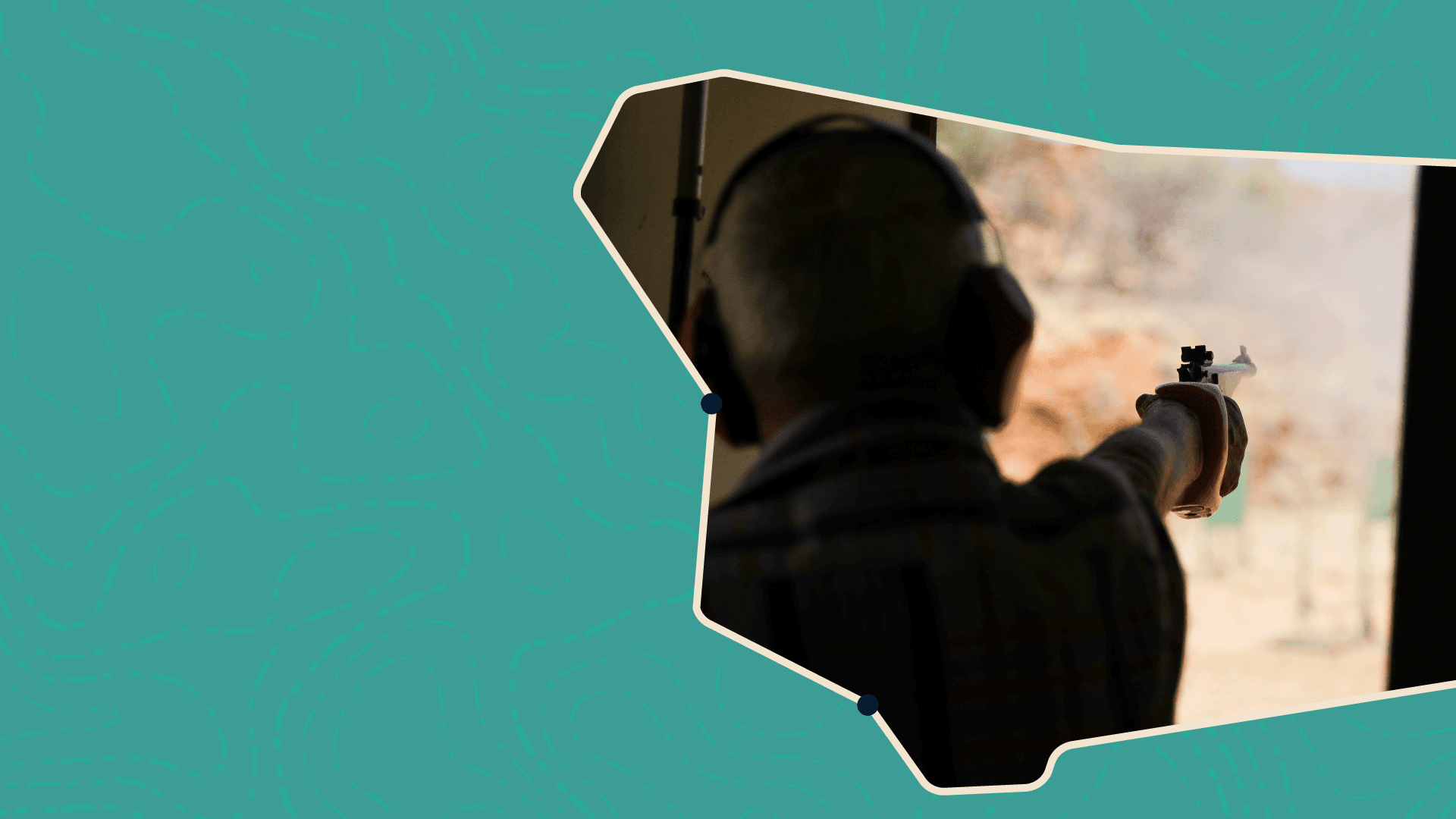 Overview
Get ready to aim for glory in the exhilarating world of Pistol Shooting. It's a sport where precision meets pizzazz and competitors channel their inner sharpshooters to hit the bullseye. With enough suspense to make your heart race faster than a speeding bullet, expect a thrilling battle of accuracy, skill and perfect aim.
Games Entry Fee
This is a once off fee regardless of how many sports you participate in.
Early Bird Entry Fee: $80 (available until 31 December 2023)
Standard Entry Fee: $99
Sport Entry Fee
$100 per person
Shooters will follow Pistol Australia Inc shooting regulations and must be affiliated with Pistol Australia through their club and State organisations or appropriate international shooting body. All Pistols must be appropriated licenced or registered from interstate with the NT Police.
More information on the competition and associated social events will be added closer to the Games.
Age determined as of 31 December 2024.
ISSF Events: Ladies Air Pistol, Ladies Sport Pistol, Gents Air Pistol.
Remainder of matches are mixed events: 50m Free Pistol, 25m Standard Pistol, 25m Rapid Fire Pistol, 25m Centre Fire Pistol. PA Events: 25m black powder pistol, 50m Black powder pistol, Service pistol, Service Pistol - unrestricted, WA 1500 Revolver, WA 1500 Automatic.
Age categories M/F: 35-44, 45-54, 55-64, 65-74, 75+
Number of Participant Requirements
Minimum number of participants required to conduct competition: 20 participants (maximum 70/80)
Address: Alice Springs Pistol Club, Undoolya Road, NT
Alice Springs Pistol Club Inc
Sports coordinator: Steven Strawbridge & Bill Low
Email: lowecol@lowecol.com.au