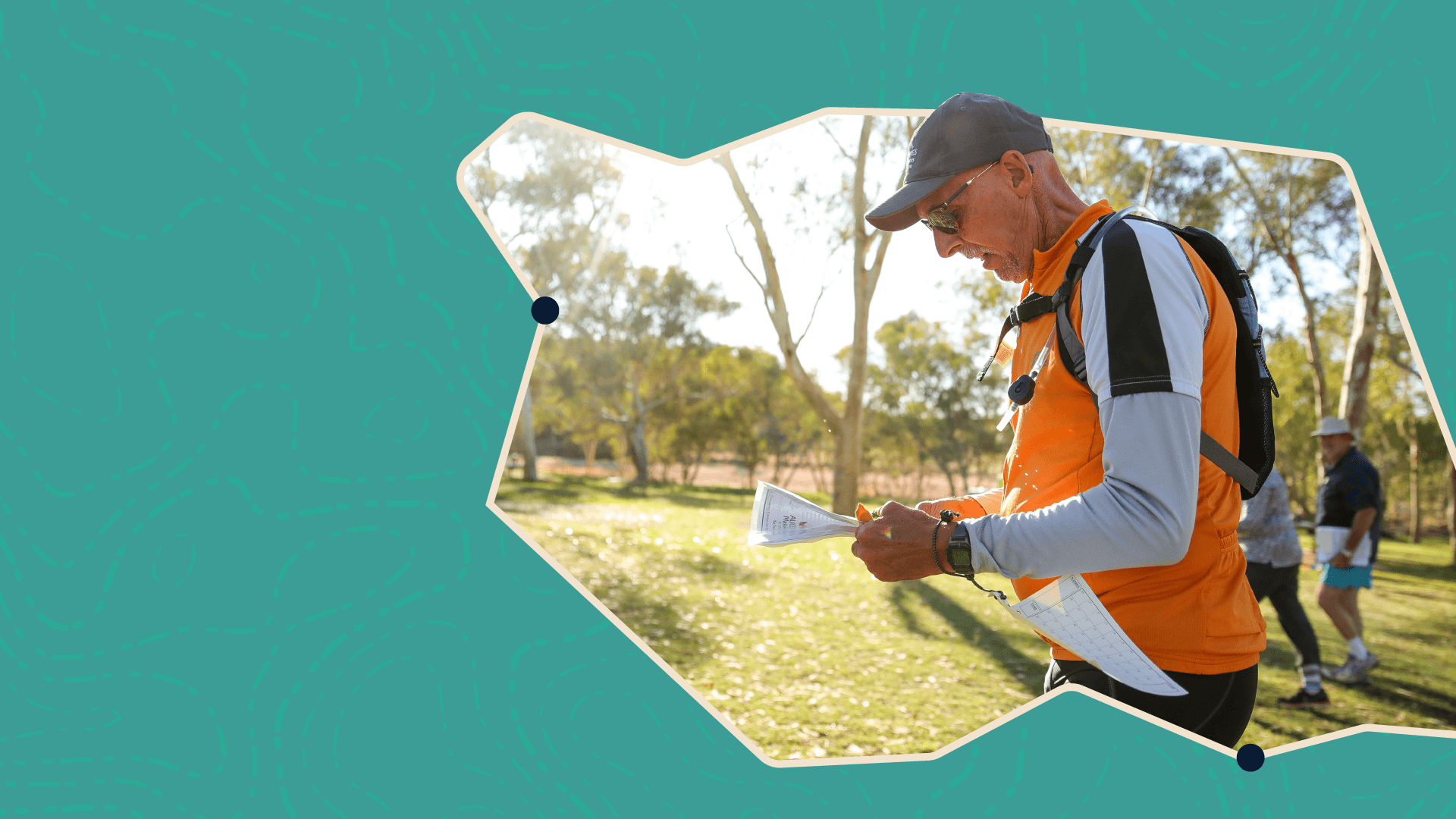 Overview
For those fit, fun and forever young, orienteering is one of those challenging sports that requires competitors to make split-second navigating decisions. Competitors are timed as they run from checkpoint to checkpoint in in as little time as possible with the help of a compass. It's a great way to combine map-reading skills, navigational expertise and mental and physical strength.
Games Entry Fee
This is a once off fee regardless of how many sports you participate in.
Early Bird Entry Fee: $80 (available until 31 December 2023)
Standard Entry Fee: $99
Sport Entry Fee
$10 per person
More information on the competition and associated social events will be added closer to the Games.
Age determined as of 31 December 2024.
Mountain Bike Orienteering Line course (Time trial) Telegraph Station, Foot Orienteering Score Course mass start Telegraph Station, Night Foot Orienteering score course (Mass Start) A/S Desert Park
Number of Participant Requirements
Minimum number of participants required to conduct competition: 5 participants (maximum 250)
Address: Alice Springs Telegraph Station, Herbert Heritage Drive & Alice Springs Desert Park, Larapinta Drive, NT
Sports coordinator: Lachlan Hallett & Kay Haarshma
Email: lachlan001@hotmail.com