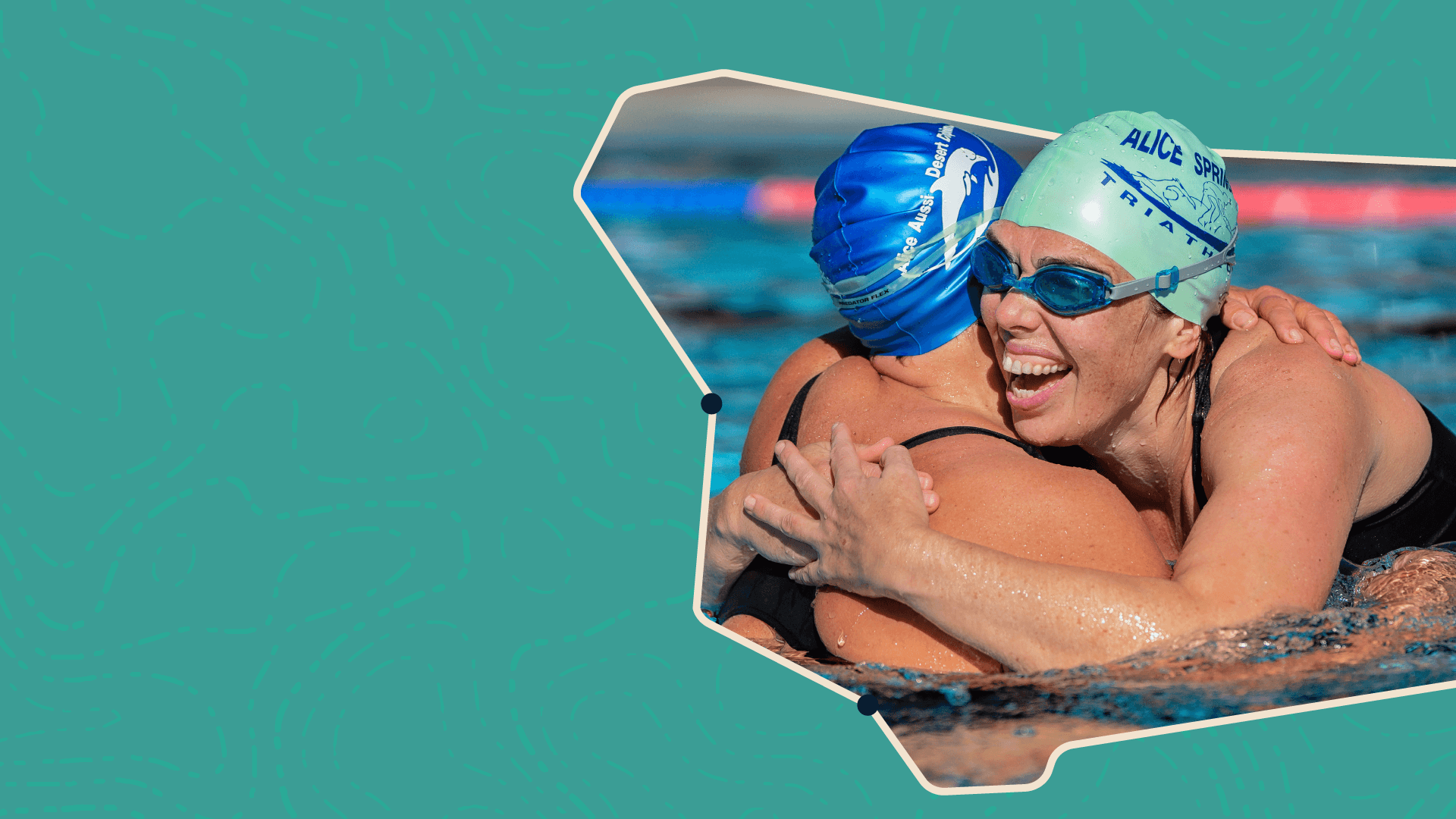 Overview
Some of the hottest competition will take place in the water as incredible athletes power the length of the 50-metre pool at Alice Springs Aquatic Centre in pursuit of record-breaking times. Swimmers compete in events based around four strokes – freestyle, breaststroke, backstroke and butterfly. Relays will put teamwork to the test, while medleys (combining all four strokes) will reveal the Alice Springs Masters Games most versatile swimmers.
Games Entry Fee
This is a once off fee regardless of how many sports you participate in.
Early Bird Entry Fee: $80 (available until 31 December 2023)
Standard Entry Fee: $99
Sport Entry Fee
$60 per person
Swimmers may only enter 6 events, not including 800m Free.
More information on the competition and associated social events will be added closer to the Games.
Age determined as of 31 December 2024.
M/F: 25-29, 30-34, 35-39, 40-44, 45-49, 50-54, 55-59, 60-64, 65-69, 70-74, 75-79, 80-84, 85-89, 90+
Number of Participant Requirements
Minimum number of participants required to conduct competition: 100 participants (maximum 250)
Address: Alice Springs Aquatic Centre, Speed Street, NT
Sports coordinator: Sarah Cullenane & Allison Foster