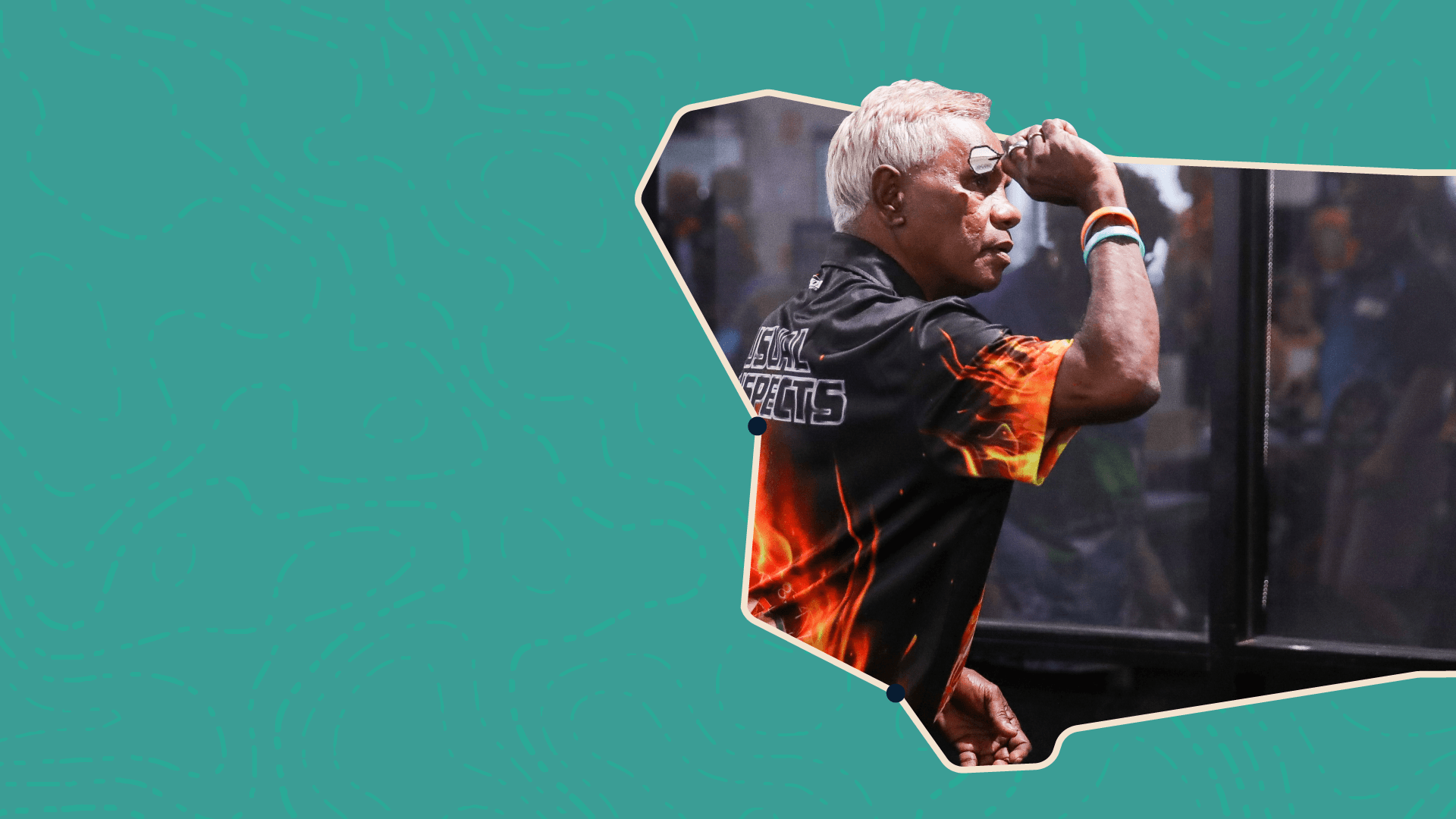 Overview
Darts is anything but easy. Along with great hand-eye coordination, accuracy, precision and an ability to hit the bullseye, this sport requires a lot of strategic thinking. It's one of the oldest established games in the world with Englishman John Lowe the first darts star to hit the magical 9-dart finish on television in 1984.
Games Entry Fee
This is a once off fee regardless of how many sports you participate in.
Early Bird Entry Fee: $80 (available until 31 December 2023)
Standard Entry Fee: $99
Sport Entry Fee
$35 per person
Darts Australia playing rules; Closed-in footwear and Collared Shirt to be worn
More information on the competition and associated social events will be added closer to the Games.
Age determined as of 31 December 2024.
M & L Singles 3 age groups,
M & L Drawn Doubles 2 age groups,
Teams Setup all events as 35+
Darts to split the ages dependant on competitors
Number of Participant Requirements
Minimum number of participants required to conduct competition: 30 participants (maximum 130)
Address: Gillen Club, Milner Road, NT
Centralian Darts Association
Sports coordinator: Stephen Robinson