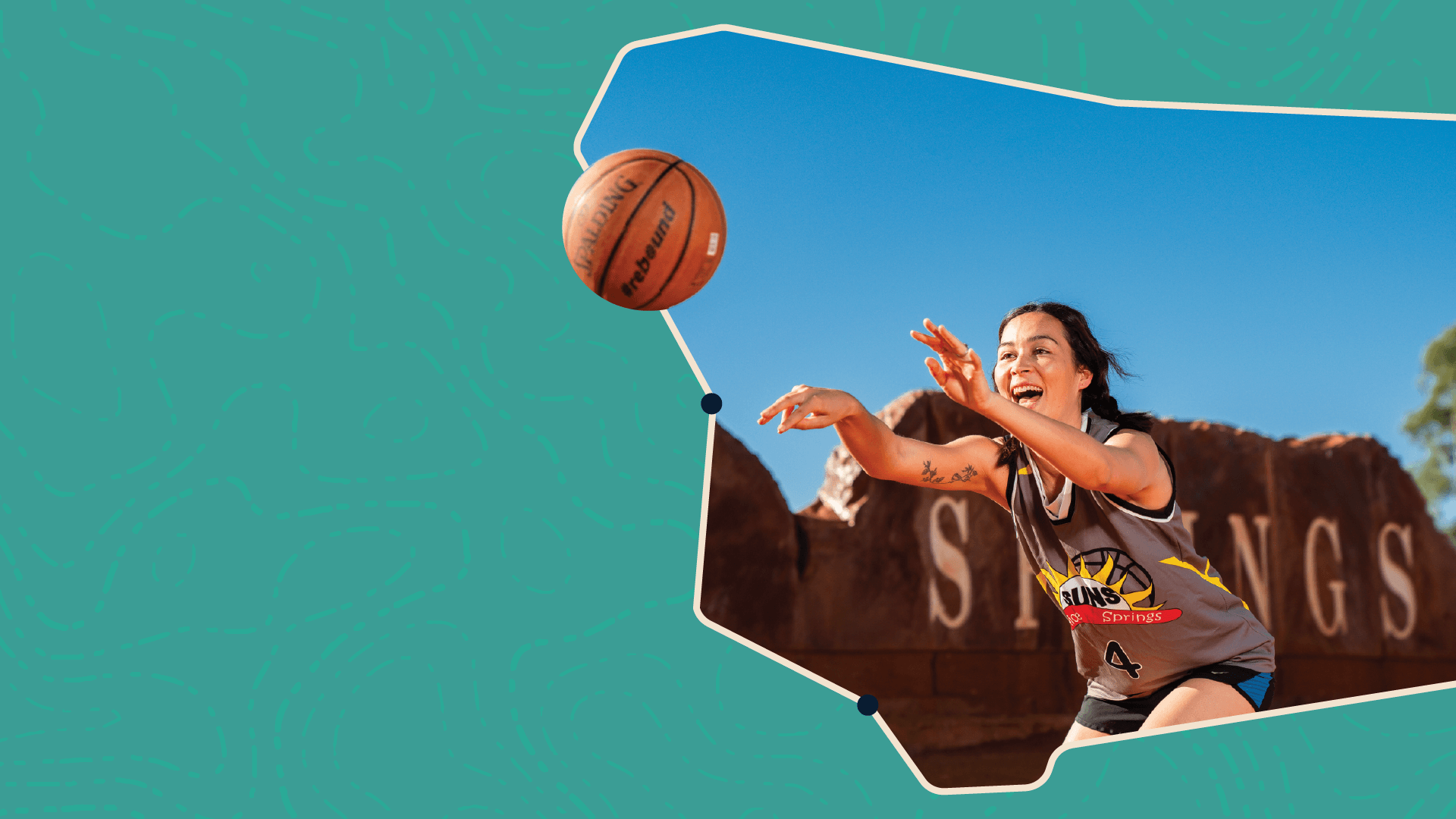 Overview
Revel in the coordination, fast footwork and agility of basketball players as they hit courtside at the Alice Springs Masters Games 2024. A combination of shrewd teamwork, tactics and individual finesse, fans will be astonished at the slam dunks, dribbles, rebounds and three-pointers over four quarters of thrilling end-to-end action as teams strive for gold.
Games Entry Fee
This is a once off fee regardless of how many sports you participate in.
Early Bird Entry Fee: $80 (available until 31 December 2023)
Standard Entry Fee: $99
Sport Entry Fee
$100 per person
Walking Basketball $30
More information on the competition and associated social events will be added closer to the Games.
Age determined 31 December 2024.
Men's & women's Round Robin (30-34, 35-39, 40-44, 45-49, 50-54, 55+)
Mixed Walking Basketball 60+
Number of Participant Requirements
Minimum number of participants required to conduct competition: 100 participants (maximum 500)
Address: Alice Springs Basketball Stadium, Traeger Ave, NT
Alice Springs Basketball Association
Sports coordinator: Lelania Acres
Email: asbasketball@bigpond.com