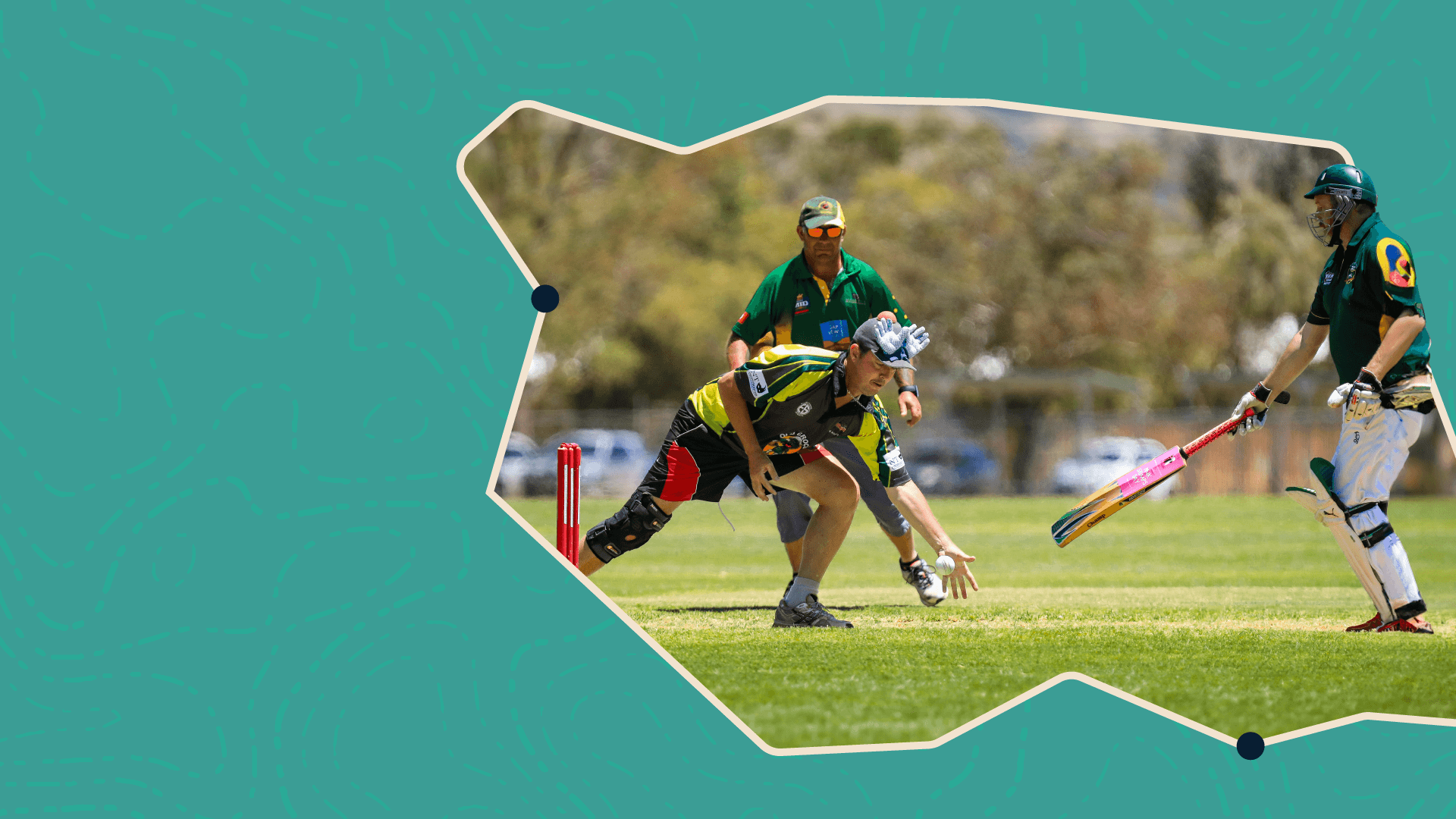 Overview
We're not going to lie, cricket can be a little complicated. While the most basic skills involved are bowling, catching, throwing and batting, technically it's one of the most difficult sports to play. Competitors can easily find themselves on a sticky wicket. Still, cricket is a keeper (its origins have been tracked back to the early 16th century) and is certain to bowl over fervent fans.
Games Entry Fee
This is a once off fee regardless of how many sports you participate in.
Early Bird Entry Fee: $80 (available until 31 December 2023)
Standard Entry Fee: $99
Sport Entry Fee
$100 per person
8 players required per team - super 8's rules
Handicapping based on average age of team
More information on the competition and associated social events will be added closer to the Games.
Age determined 31 December 2024.
Minimum age 30 years (Female)
Minimum age 35 years (Male)
Number of Participant Requirements
Minimum number of participants required to conduct competition: 66 participants (maximum 132)
Address: Ross Park Oval, Winnecke Ave & Charles Darwin University - Paul Fitzsimons Oval, Grevillia Dr
Venues: Milner Road, Winnecke Ave, Grevillea Drive, NT
Alice Springs Cricket Association
Sports coordinator: Michael Trull
Email: mtrull@alicespringscricket.org.au